WJJQ's Nascar Challenge Contest

CLICK HERE
for the 2017 rules and schedules. Also, be listening to Northwoods 92-5 FM for contest schedules and additional details. It's your chance to win a weekly or monthly prize.
Tomahawk Police Report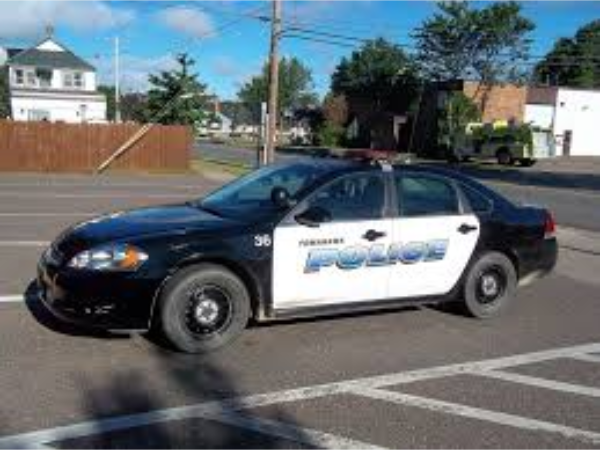 Published on 04/21/2017 under News Officers investigated a youth dog bite which occurred Sunday evening on West Leather Avenue. They were able to contact the owner. At just after midnight Monday, an officer conducted a traffic stop and found the 19 year old driver had alcohol in the vehicle. An alcohol test of the driver came back negative. The alcohol was disposed. Officers responded to a pair of accidents Tuesday evening that occurred at roughly the same time. The first, at Tomahawk and Wisconsin Avenues, had one injury that required medical treatment. The second occurred at Bradley Farm and School Roads. No injuries were reported; one of the drivers was cited for failure to yield. Probation and parole made checks on several Tomahawk residents. During those checks, a 39 year old male was found to be in violation of his no drink order and was taken into custody. A Tomahawk resident reported an altercation early Thursday morning. Those at the scene offered conflicting stories, all had been consuming alcohol. As part of the investigation, the officer found a 47 year old male had violated his probation and was taken into custody for that violation.
+ Read More
ADRC of Central Wisconsin Continues to Benefit Lincoln County Residents
Published on 04/21/2017 under News More than six years in, the local Aging and Disability Resource Center continues to benefit the residents in participating counties. This week the Lincoln County Board heard a presentation from Central Wisconsin ADRC executive director Linda Weitz. The Central Wisconsin group includes Lincoln, Langlade, Marathon and Wood Counties. Weitz explained that their services continue to be a model in the state as well as being cost effective with no increase in the Lincoln County contribution in six years. She says they provide a variety of services allowing older and disabled adults to maintain their physical, financial and psychological health and independence. Weitz then turned to the 2016 data. She says they were contacted by nearly 10,000 individuals in their 4 county region including almost 1,000 in Lincoln County. She also highlighted their nutrition program, which served more than 220,000 meals including 37,000 in Lincoln County. She closed by providing an anecdote from a woman who told Weitz she was able to care for her husband with Alzheimers by utilizing the programs provided by the ADRC-CW. That woman is not alone in praising the group. Customer surveys reported improved nutrition and quality of life for more than 88 percent of respondents.
+ Read More
Tomahawk School District, TEAPIE Host Student Opportunities Fair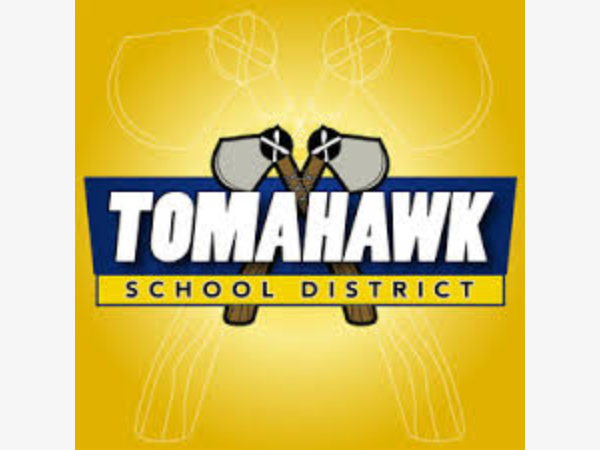 Published on 04/21/2017 under News Local professionals will be visiting the Tomahawk School District later today as part of the second annual Opportunities Fair. The event is put on by the newly renamed Tomahawk Extended Area Partners in Education or TEAPIE. Organizers say the goal of today's event is career educational awareness, while also providing networking for older students with current and future job opportunities in the community. In addition to High School participants, the event will also be available for sixth graders in Tomahawk Middle School. We, at WJJQ, will have a booth among the numerous other Tomahawk area business partners working with our local youth.
+ Read More
Sen. Tiffany, Rep Jacque Circulating Woodchuck Hunting Bill
Published on 04/21/2017 under News Republican lawmakers, including our local state senator, are bringing back a bill that would establish a Wisconsin woodchuck hunting season. Rep. Andre Jacque and Sen. Tom Tiffany began circulating the bill for co-sponsors yesterday. The measure would remove woodchucks from the state's protected species list and establish a hunting season for them from the beginning of July through the end of December with no bag limits. The legislators say the animal is abundant and they've heard complaints about woodchucks eating gardens and flowerbeds and causing damage by burrowing along sidewalks, driveways and building foundations. According to the AP report, Jacque introduced an almost identical bill in 2013. It generated a backlash from animal lovers and never got out of the Assembly's natural resources committee.
+ Read More
Tomahawk Hatchet Track & Field Teams Compete at Mosinee Invite
Published on 04/19/2017 under Sports Tuesday night the Hatchet boys and girls track teams competed at the Mosinee Invitational. The Girls finished in 6th place out of 8 teams while the boys finished in 7th place. The Lakeland boys were champions on the boys side and Edgar won the girls side. Top finishers for the Hatchets were: Hannah Schade- 2nd place in shot put and discus Wyatt Wenninger- 2nd place in the 200 meter dash Orion Spaulding- 5th place in the high jump Tasha Carstensen-6th place in the long jump Jordan Tomaszewski- 6th place in the discus Lucas Tjugum- 6th place in the 1600 meter run Mady Hanse- 6th place in the 200 meter dash Tehya Street- 6th place in the 3200 meter run Top Relay Finishes for the Hatchets were: Girls 4X800 meter relay - 3rd place (Olivia Weber, Tehya Street, Arianna Schreiner, Meagan Berg) Boys 4X100 & 4X200 meter relay- 3rd place (Anthony Ierulli, Justist Yach, Cody Jablonski, Wyatt Wenninger) Boys 4X800 meter relay-4th place (Lucas Tjugum, Evan Ploeckelman, Zach Stefanich, Orion Spaulding) Girls 4X400 meter relay- 4th place (Sierra graeber, Mady Hanse, Kaylie Svacina, Arianna Schreiner) The Hatchets will compete again on Thursday, April 27 at the Northland Pines Invite, with action beginning at 4:30 pm.
+ Read More
Tomahawk Hatchet Softball Team Improves to 4-1
Published on 04/19/2017 under Sports The Tomahawk Hatchet Varsity Softball Team defeated Northland Pines on Tuesday, 19-3 For the second straight game, the Hatchet pitching staff gets a no hitter.  Rachel Dallman throws the no hitter, going 7 innings, 8 K's, 9 BB's, 3 runs, which were all unearned. Leading Hitters: Taylor Shilts 4 - 4, Triple, 5 Runs scored Rachel Dallman 2 - 3, 4 RBI's Jordyn Kaminski 2 - 4, RBI Courtney Theiler 1 - 2, Double, RBI The Hatchets are now 4-1 overall and 2-1 in the Great Northern Conference. The Hatchets will host Medford on Thursday at 5:00 pm at Hatchet Field.
+ Read More
Tomahawk Golf Teams Win Prentice Invite
Published on 04/19/2017 under Sports Tomahawk Hatchet Golf Teams finished in first place at the 4 team Prentice Invitational on Tuesday afternoon. The team did a nice job of staying focused despite the poor weather conditions. Varsity Results Tomahawk 174 Hurley 181 Prentice 200 Chequamagon 236 Andrew Cook was the meet medalist shooting a 41.  Second place went to Michelle Lodholz with a 43, Ty Gerstenberger and Riley Tollison shot 45 to finish tied for sixth and Peyton Hamm shot a 48 JV Results Tomahawk was first with a score of 187 Jared Leverance 46 Karson Bartz 46 Fischer Michalski 47 Kole Svacina 48 Hunter Jones 51 The Hatchets will host an 18 hole invite on Friday at Inshalla Country Club, with action beginning at 3:00 pm.
+ Read More
Jeff in the Morning and Zach with the News
5:00 until 10:00AM

Phil at Mid-Days on Monday & Tuesday
Tim at Mid-days on Wednesday - Friday

Michael Late Afternoons and Evenings

Morning Forum 9:35AM Monday - Friday