Pro-Prediction Contest Continues
The Big Q's Pro-Prediction contest continues, with a chance to win a $50.00 gift certificate from Billy Bob's Sports Bar & Grill.  All contest information and entry available here: 
Pro-Prediction Contest
Nascar Challenge Continues
The Big Q's Nascar Challenge contest grand prize winner of a large screen television from Tomahawk Appliance and Home is Al Dean of Tomahawk.  All the contest information is available here:  Nascar Challenge

Officials Hope Hunters Continue Safe Hunting Traditions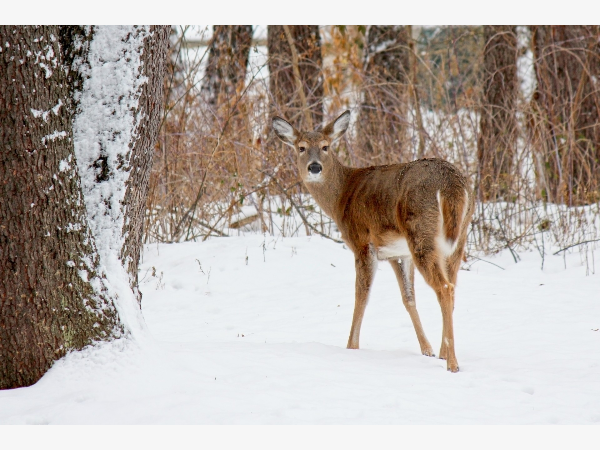 Published on 11/21/2019 under News Tens of thousands of hunters will head to the woods and fields this weekend, and the DNR is reminding hunters to use proper practices to continue Wisconsin's safe hunting tradition. The DNR has credited Wisconsin's safe reputation to hunters themselves, as well as a strong corps of volunteer hunter education instructors. Since those courses, initially voluntary, were established in 1967, the now required safety courses have lead to a 90% decline in firearm incidents involving hunters. Last year, Wisconsin had 17 hunting firearm incidents including 2 fatal. According to the DNR data, six of those incidents occurred during the gun deer season, 3 of which were self inflicted. There have been no gun-deer season fatalities in seven of the last nine seasons. (That total does not include hunters who died of natural causes.) Hunters should use caution when getting into and out of stands, treat all firearms as if they are loaded, and know your target and what is beyond. And a reminder for non-hunting outdoor enthusiasts, wear visible orange when heading out to avoid any tragic accidents.
+ Read More
Tomahawk Donations Add Up to $10,000 for Honor Flight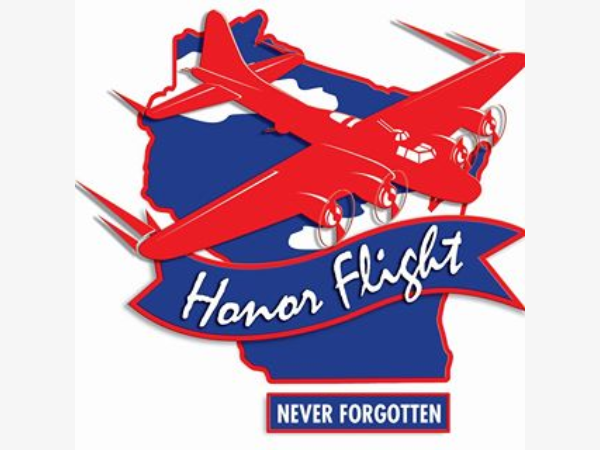 Published on 11/21/2019 under News The Never Forgotten Honor Flight was once again the recipient of Tomahawk's giving spirit. Yesterday the Tomahawk VFW hosted a check presentation, with the Honor Flight receiving a check of $10,000. With the associated cost, yesterday's donation was enough to cover 20 veteran's trips. On behalf of the VFW, Bill Burcalow was quick to call the donation a community effort. The sum came from a number of smaller efforts from local businesses, organizations and even some students. He says Sew Peaceful Quilting raised more than $4,000 through their raffles. Incredible Bank, which contributed as part of their recent re-branding effort. Another contribution came from The Well church. Lastly, Tomahawk Middle School students raised more than $500 in pennies. The Never Forgotten Honor Flight serves 13 Northwoods counties. Over the past decade, they have organized 38 trips to Washington for more than 3,600 local veterans.
+ Read More
Small Chimney Fire in Tomahawk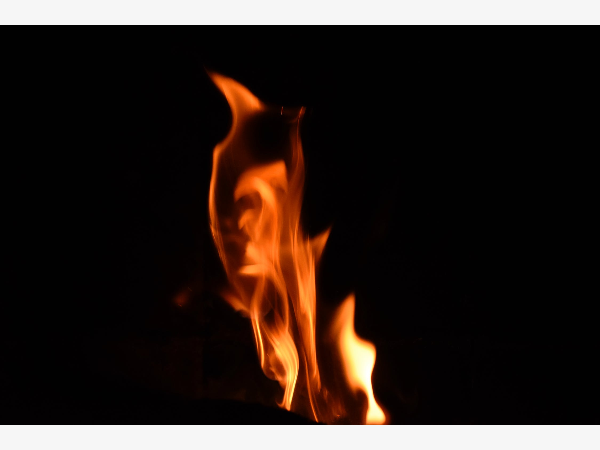 Published on 11/21/2019 under News A small fire was put out by Tomahawk Firefighters yesterday morning. Crews were called out at shortly after 9am for a chimney fire on Dam Drive in Tomahawk. According to their incident report, they arrived to find a small fire in the attic area which was put out with minimal water. No injuries were reported, and crews were on the scene for around 90 minutes.
+ Read More
Update: Merrill Firefighters Respond to Garage Fire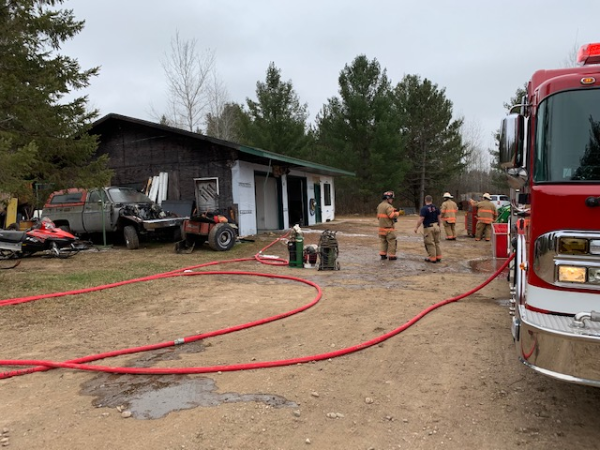 Published on 11/21/2019 under News The Merrill Fire Department is crediting a quick call and response in saving a garage and its contents from a structure fire earlier this week. That fire Tuesday morning on a property on Merrill Town Hall Drive. The fire began in the attic of a detached garage. According to an updated report, the owner of the property was home at the time. He initially attempted to extinguish the fire and remove items from the garage. Once firefighters arrived, they were able to knock down the fire and any hot spots before it could spread further. Fire Chief Josh Klug says, "This fire is one of those examples of how early detection, quick turnout time by our staff, and a short response time made a big difference in the outcome of the call." The cause of the fire is attributed to some recently blown insulation surrounding the chimney._____ The Merrill Fire Department responded to a garage fire yesterday morning at a property on Merrill Town Hall Road. That call came in at shortly before noon. According to their daily report, crews arrived to find fire coming from the roof of the backside of the garage. They said the fire was mostly confined to the attic space. They were able to quickly extinguish the blaze and put out any remaining hot spots. There were no injuries reported. A cause of fire was not immediately provided.
+ Read More
Hatchet Girls Swimming Team Sends Two to State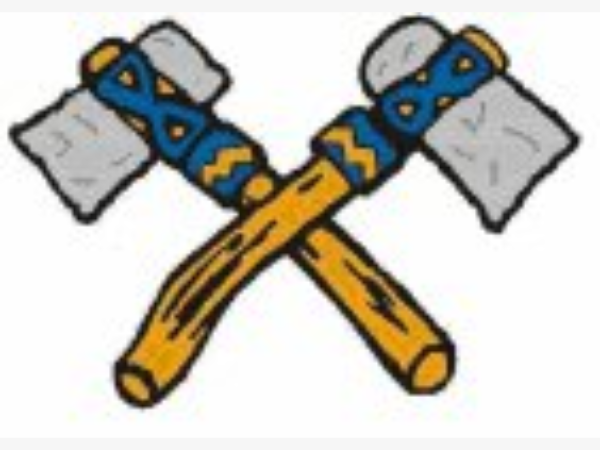 Published on 11/18/2019 under Sports The Tomahawk Hatchet Girls Swimming Team sent two qualifiers to the WIAA State Swimming and Diving Championships on Friday in Madison. Karlie Woodall finished tenth in diving and Kylee Theiler had a third place finish in the 200 freestyle and a fifth place finish in the 100 freestyle.
+ Read More
Hatchet Cross Country 2019 Team Awards
Published on 11/15/2019 under Sports The Tomahawk Hatchet Cross Country Team hosted their 2019 Awards Program on Thursday night. Rookies Of The Year: (Boys) Jacob Towle (Girls) Greta Tjugum Most Improved: (Boys) Trey Miller (Girls) Geena Wanta Coaches Awards: (Boys) Drew Bolder (Girls) Emily Lacina Scholar Athletes: (Boys) Trey Baalke, Jack Lacina, Trey Miller (All 4.000's 1st Qtr) (Girls) Macey Mann & Haley Voermans-Dean Captains Awards: (Boys) Keaton Jed (Girls) Haley Voermans Dean Punchy Reich Memorial: Haley Voermans-Dean (as picked by her teammates) GNC All-Conference: (Boys) Noah Buckwalter, Drew Bolder, Garron Albrent GNC All-Conference: (Girls) Haley Voermans-Dean, Kate Reilly, Emily Lacina, Macey Mann Most Valuable: (Boys) Noah Buckwalter & Drew Bolder (Girls) Haley Voermans-Dean State Qualifier Awards: (Boys) Noah Buckwalter (Girls) Serena Reinke, Greta Tjugum, Kate Reilly, Macey Mann, Emily Lacina, Meagan Berg, Haley Voermans-Dean Service Award: Roger Martens
+ Read More
WIAA State Girls Swimming Meet is Friday in Madison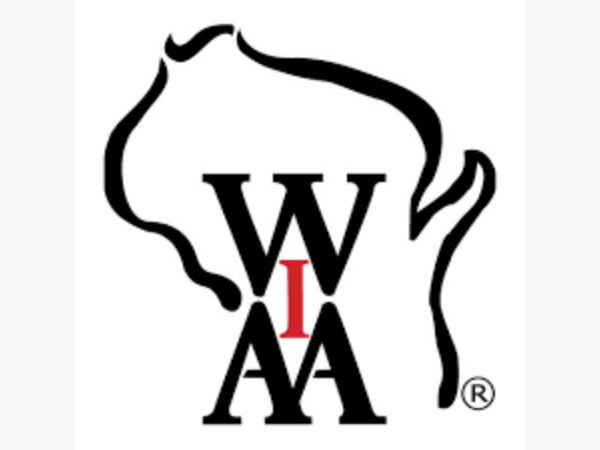 Published on 11/11/2019 under Sports The 2019 WIAA Division Two State Diving and Swimming Meet will take place at the UW-Natatorium in Madison. The diving competition begins at 2:30 pm,with the timed swimming final at 6:30 pm. The Hatchet swimming team will be represented by Karlie Woodall in the diving competition and Kylee Theiler will swim in the 200 and 100 freestyle. Rhinelander, Merrill and Lakeland is sending qualifiers to the D-2 Meet The Rhinelander Hodag 200 yard medley relay team and 200 freestyle relay team has qualified and idividual qualifiers include: Makenna Winnicki in the 200 IM and 500 free, Malia Francis in the 100 fly and 100 backstroke and Lisa Kennedy in the 100 backstroke. The Lakeland T-Bird 200 freestyle and 400 freestyle relay teams have advanced along with Mariah Angove in the 100 breaststroke and Rylee Ahlborn in the 50 free. The Merrill Bluejays qualified in the 200 medley relay and 200 freestyle relay. Individually for Merrill, Evelyn Blennert will swim in the 200 free and 100 free. Trinity Kanitz will swim in the 500 free and Amber Winter swims in the 100 breaststroke. WJJQ will have state results on Saturday morning.
+ Read More
Jeff in the Morning and Zach with the News
5:00 until 10:00AM

Phil at Mid-Days on Monday & Tuesday
Tim at Mid-Days on Wednesday - Friday

Michael Late Afternoons and Evenings

Morning Conversation 9:35AM Monday - Friday