Nascar Challenge Continues
The Big Q's Nascar Challenge contest continues, with a chance to win a $25.00 gift card from Outboards Bar & Grill weekly, $50 in Chamber Bucks as the monthly prize or a chance to win a large screen TV as the grand prize from Tomahawk Appliance and Home. All the contest information and entry available here: Nascar Challenge
Lincoln County Health: Hot Weather Tips and Cooling Center Locations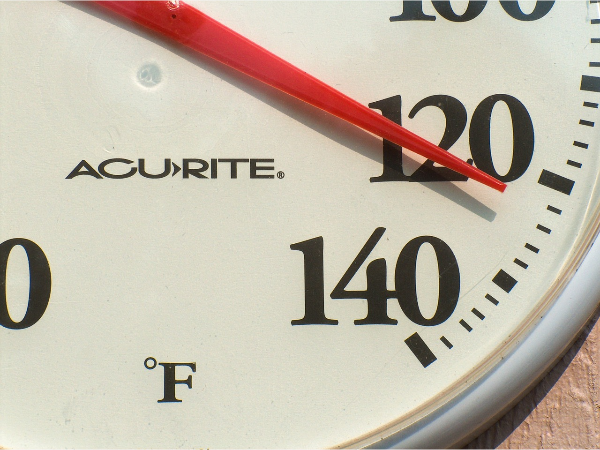 Published on 07/18/2019 under News With hot and humid conditions continuing in the Northwoods, officials are reminding people to take precautions. The Lincoln County Health Department notes that the county actually has a higher rate of emergency room visits due to heat than the state as a whole. Public Health Intern Barni Shiferaw says Lincoln County's rate is 18.1 visits per 100,000 people vs. 12.6 per 100,000 for the state of Wisconsin. Shiferaw says, "Although this rate has decreased over the last few years, more work is needed to educate and protect our residents." Lincoln County has nearly a dozen locations that serve the public as designated cooling centers in both Tomahawk and Merrill.That includes: Ascension Sacred Heart Hospital, Tomahawk City Hall, Tomahawk Public Library, Tomahawk Senior Center, and Strikers Tomahawk Bowl. In Southern Lincoln County visit Les and Jim's Lincoln Lanes, Riverside Athletic Club, Smith Multi-Purpose Center (MARC), T.B. Scott Library, Merrill Enrichment Center, and Gleason Bowling Alley. The Health Department also offered a quick refresher on some common hot weather tips. Avoid being outdoors during the hottest parts of the day; wear light, loose clothing and take frequent air conditioned breaks. Never leave a person in a parked car for even a short time. Stay hydrated and stay informed by paying attention to weather alerts.
+ Read More
Remember Pets During Hot Weather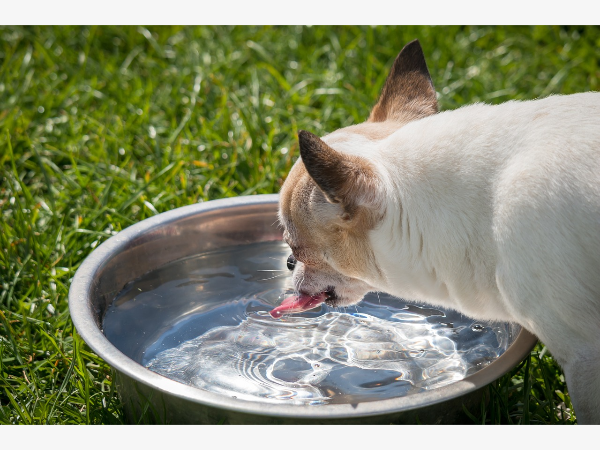 Published on 07/18/2019 under News In addition to human precautions, officials are also reminding people to remember their pets and livestock. Like humans, the Department of Agriculture, Trade and Consumer Protection notes that heat stroke is a threat for animals. And like humans, certain animal populations are more susceptible including new born and aging animals, those carrying extra weight, and animals with previous health problems. If you see symptoms of heat stroke, bring the animals out of the heat and get them wet, and call your veterinarian. As a preventative measure, make sure outdoor kennels or enclosures are well-ventilated and have shade. Make sure the animals have plenty of fresh water in a container that won't tip. And when clipping your pet's fur don't go too short... animals can be sunburned as well. The state's Division of Animal Health has a website dedicated to animals and extreme weather.
+ Read More
Minocqua Woman Accused of Taking Money from Hospital Foundation
Published on 07/18/2019 under News A former Northwoods Hospital Foundation director is accused of taking money from the organization. According to court records, investigators have charged Kim Baltus with a single count of theft in a business setting greater than $10,000. Baltus served as the director of Ascension St. Mary's Hospital Foundation. Investigators say between January 2017 and October of last year, Baltus allegedly wrote 41 checks out to cash and kept the money. That added up to nearly $46,000. She told investigators she experienced financial hardships and originally intended to pay the money back. Charges were filed in Oneida County Court earlier this month. An initial court appearance has been scheduled for July 29.
+ Read More
Crimestoppers Benches Provide Visibility, Funds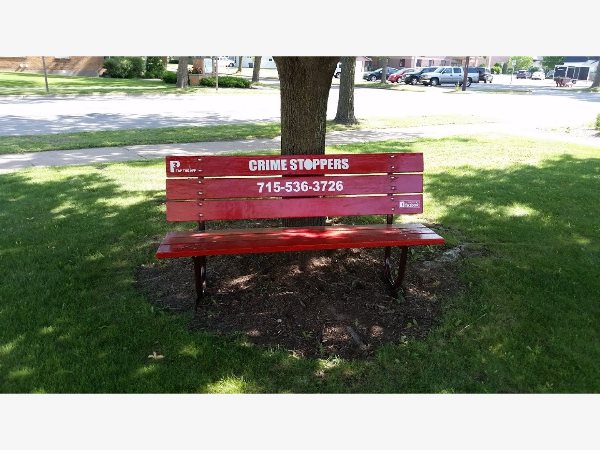 Published on 07/18/2019 under News The Tomahawk STAR Foundation and Lincoln County Crimestoppers recently partnered to improve Crimestoppers visibility in the Tomahawk area. This was done through the Crimestoppers bench program. In addition to simply providing a spot to sit, the bright red benches provide several other services to Crimestoppers. They raise money for the organization and also serve as a reminder of the ways to contact Crimestoppers, whether phone, Facebook , or smart phone app. Earlier this year, the STAR Foundation provided a grant to purchase two new benches to be placed in Tomahawk. They've also refurbished the two existing benches located near Tomahawk City Hall. Those interested in sponsoring a bench can contact Crimestoppers. The benches can be inscribed in honor or in memory of an individual.
+ Read More
Tomahawk Titans Win a Pair of Weekend Games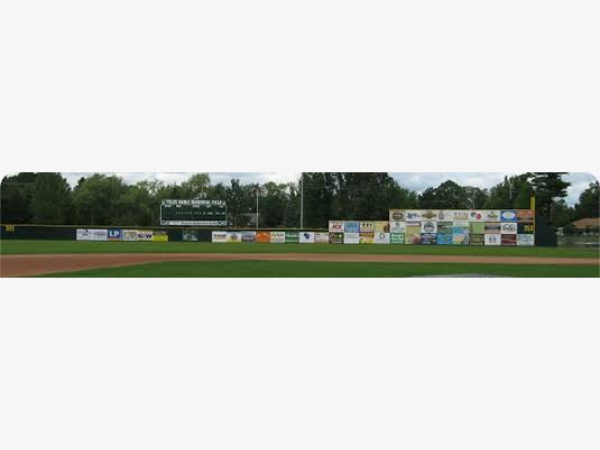 Published on 07/08/2019 under Sports The Tomahawk Titans defeated the Westboro Trojans 11-1 in Dairyland Baseball League action on Sunday afternoon in Westboro. Titans' pitchers, Cody Brietzke, Jacob Demeyer, and Jared Jarvensivu combined to hold Westboro to just one run on 10 hits. However the big story of the game was Tomahawk's offense which used 16 hits and nine walks to plate 11 runs. Every player in the lineup collected at least one hit on the day with Jakob Kahle's fourth inning grand slam being the big blow. Other top hitters for the Titans were Isaac Weber and Jared Jarvensivu with three hits apiece and Jake Ruid and Jacob Demeyer with two hits each.The Titans return to action next Saturday when they host the Merrill Rangers in the final home game of the season. First pitch is set for 6:00 pm. The Tomahawk Titans defeated the Abbotsford Merchants 2-0 in Dairyland Baseball League action on Saturday evening. Nick Bolte, Eli Wurl, and Caleb Armstrong combined to toss the shutout for Tomahawk with Wurl collecting the win and Armstrong getting the save. The Titans were led at the plate by Jared Jarvensivu who went 1 for 3 with a double and RBI, Jacob Demeyer, 1 for 3 with an RBI, and Justin Jarvensivu, 1 for 3 with a triple. Tomahawk is back in action Sunday (today) as they travel to Westboro to face the Trojans. First pitch is set for 1:30.
+ Read More
Tomahawk Cubs Loses to Rhinelander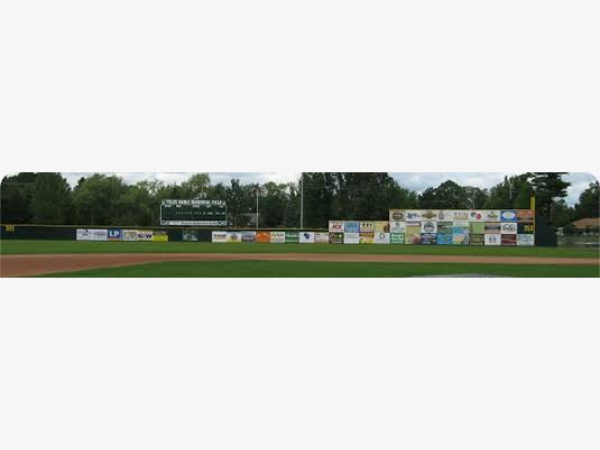 Published on 06/25/2019 under Sports The Tomahawk Cub American Legion Baseball Team traveled to Rhinelander on Monday and lost 6-0.
+ Read More
Former SPASH Hockey Player Expected to Go in 1st Round of NHL Draft
Published on 06/21/2019 under Sports A Northern Wisconsin hockey player is expected to hear his name called in the first round of the NHL draft Friday evening. Mosinee-native Cole Caufield spent his freshman and sophomore years at Stevens Point Area Senior High (SPASH) before moving on to the US National Development Team Program. There, the diminutive forward, at just 5'7", shattered the team goal scoring record. Experts have projected Caufield to be drafted in the top 15 this evening, and as high as the fifth overall pick. Caufield is committed to play for the Badgers next fall where he'll join older brother Brock. His father Paul Caufield remains the all-time leading scorer at UW-Stevens Point.
+ Read More
Jeff in the Morning and Zach with the News
5:00 until 10:00AM

Phil at Mid-Days on Monday & Tuesday
Tim at Mid-days on Wednesday - Friday

Michael Late Afternoons and Evenings

Morning Forum 9:35AM Monday - Friday