Nascar Challenge Continues
The Big Q's Nascar Challenge contest continues, with a chance to win a $25.00 gift card from Outboards Bar & Grill weekly, $50 in Chamber Bucks as the monthly prize or a chance to win a large screen TV as the grand prize from Tomahawk Appliance and Home. All the contest information and entry available here: Nascar Challenge
Marshfield Clinic Announces Wausau Hospital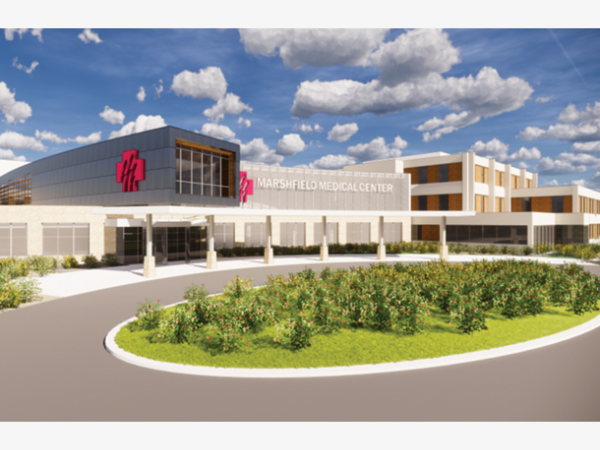 Published on 09/19/2019 under News Marshfield Clinic continues to grow in Northern Wisconsin, announcing plans yesterday for a new hospital in Wausau. Officials said the new state-of-the-art hospital and campus would be adjacent to their current clinic location on Wausau's west side. According to the announcement, the facility will include 36 hospital beds and an emergency room, as well as expanded services. CEO Dr. Susan Turney said, "We've served the Wausau community for decades, and we are thrilled with the opportunity to enhance the level of care we can provide locally." The integrated medical campus will be called Marshfield Medical Center-Wausau. They anticipate breaking ground later this fall. They hope to open for patient care by March of 2021. Once completed, this will be the eighth Marshfield Clinic hospital. The seventh is currently being constructed in Woodruff. Earlier this month, they said construction on that facility remains on schedule for opening next April.
+ Read More
New Bill Would Create Task Force on Violence Against Tribal Women
Published on 09/19/2019 under News Several legislators joined in Lac du Flambeau yesterday to discuss a bill aimed at addressing violence against tribal women and girls. Anecdotally, Native American women have a higher rate of being abused, abducted, and even murdered; but accurate statistics are lacking. An example the used, in 2016, the National Crime Information Center says there were more than 5,700 reports of missing American Indian women and girls. But the DOJ's missing persons database only logged 116 cases. That is one area this bill would address. They are looking to create a task force that would focus on steps to take regarding violence against indigenous women in Wisconsin. The bill has received bipartisan support. Sponsors include three Democrats in State Senator Janet Bewley and Representatives Beth Meyers and Amanda Stuck as well as Republican Rep. Jeff Mursau. The legislators unveiled the bill at the Sexual Assault-Domestic Violence Tribal Directors meeting in Lac du Flambeau. They'll continue to seek additional co-sponsors before bringing the bill to committee.
+ Read More
Tomahawk Hosts Wisconsin Main Street Workshop
Published on 09/19/2019 under News Dozens of Main Street leaders from around the state have been in Tomahawk over the past few days. Tomahawk Main Street and their Organization Committee hosted a Wisconsin Main Street "Four Points Best Practices" workshop throughout the day Wednesday. Attendees, mostly Main Street directors from communities around the state, heard presentations and brainstormed on topics such as downtown beautification. After the participants toured the Tomahawk Main Street district, the workshop was held at Treehaven. Tomahawk Main Street Director Aimee Dickrell briefly spoke about the the workshop at the September City Council meeting. She noted it was a great way to showcase what the organization has been doing in Tomahawk. The state currently has 34 communities participating in the WEDC Wisconsin Main Street Program.
+ Read More
Weather Key for Fall Colors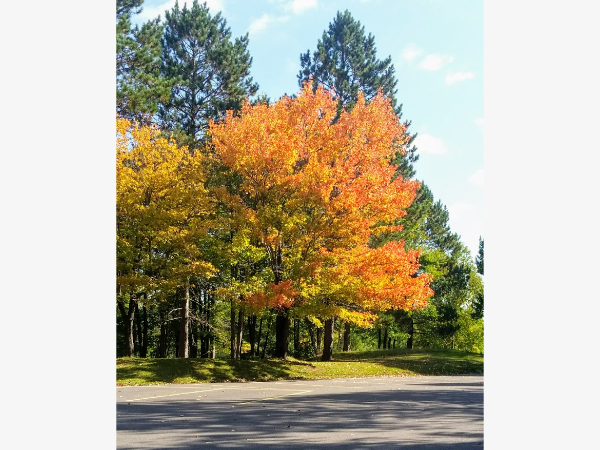 Published on 09/19/2019 under News The typical green palette of the Northwoods is quickly giving way to brilliant reds and yellows. There are a number of factors that play a role in just how spectacular the fall colors are each year. Peak fall color usually occurs in far northern Wisconsin during the last week of September and first week of October and move south across the state through late October. DNR Ecologist Colleen Matula says, "The intensity of the fall color season is dependent on the weather that Wisconsin receives during September and October." She says the perfect combination is bright sunshine and cool but frost-free nights. As for the colors, that's determined by leaf pigments. As the green chlorophyll fades in the fall, it allows the other pigments to show with the yellows and oranges more reliable. The reds and purples vary based on the those weather conditions. Travel Wisconsin offers a free app and website that tracks fall colors, while the DNR encourages adventurists to check out their parks for some fantastic views. Locally there is a fall colors hike planned for the Ice Age Trail section in Lincoln County coming up on Sunday. The hike will be approximately 2.5-3 miles. They'll be meeting at 1pm at the recreational parking lot on Highway B north of Highway 17. Anyone with questions can contact Ruby Jaecks at 715-551-1118.
+ Read More
Hatchet Cross Country Teams Compete in Shawano Invite
Published on 09/16/2019 under Sports After unsafe course conditions canceled their meet at Fall Creek, a quick revision enabled the Hatchet Cross-Country team to travel to Shawano on Saturday for a 27-team invitational against several StateRanked teams. The girls and boys varsity both placed in the runner-up spot in D2, while the JV squads both placed 3rd overall out of all D1-2-3 teams. Overall the varsity girls placed 3rd of 26 teams, while the boys placed 4th of 27 teams. Drew Bolder was the top Hatchet as he placed 4th in D2 (15th overall in the 177 runner field) with his 17:27 5K effort. He was the lone D2 medalist for the Hatchet boys. Teammate Noah Buckwalter (D214th-17:55), Garron Albrent (D2-18th-18:18), Keaton Jed (D2-22nd-18:31), Trey Baalke (D2-25th-18:39), Arden Ziert (D2-28th-18:45), and Jack Lacina (D2-43rd-19:37) completed the varsity scoring for the runner-up D2 finishers. Seniors Haley-Voermans-Dean and Meagan Berg led the lady Hatchets with their 4th and 9th place D2 medalists efforts. Haley covered the 5K course in 20:01 and Meagan went 20:56. They were followed closely by sophomores Emily Lacina (D2-12th-21:05), Macey Mann (D2-18th-21:47), Kate Reilly (D2-19th21:51), and Geena Wanta (D2-33rd-23:24). Also, contributing on the varsity level was freshman Neenah Fuste as she placed 43rd in 24:12. The girls JV squad started the invitational off in the first race of the day by placing 3rd overall out of 18 teams. They were led by freshman Greta Tjugum's personal best 5K effort of 23:19. Greta finished as a 6th place medalist. She also shared space on the medalist podium with teammates Serena Reinke (10th23:28 PR) and Gillian Buckwalter (15th-23:49 SB). Other JV finishers included: Autumn Peissig (25th24:30), Leslie Vance (38th-25:16 PR) and Ava Dragosh (68th-26:30). The boys JV squad was led by Alex Norman's 9th place medalist PR effort of 18:48. Hunter Borchardt (17th-19:22 SB), Hunter VanRyen (30th-19:58 SB), Reed Zedler (43rd-20:19 PR), Brady Tjugum (53rd-20:42 SB), Jacob Towle (81st-21:14 PR), Taje Casey (119th-22:23 PR), John Mark Hawley (154th -23:39 PR), Trey Miller (193rd) and Henry Calhoun (194th) were the final Hatchet JV finishers. Boys Varsity (D2) Team Scores: New London (31), Tomahawk (79), Winneconne (97), Shawano (131), Peshtigo (131), Seymour (133), Xavier (137), Oconto Falls (181), Marinette (Inc) and Sturgeon Bay (Inc). Girls Varsity (D2) Team Scores: Winneconne (43), Tomahawk (59), Xavier (89), Shawano (90), New London (130), Oconto Falls (172), Marinette (173), Peshtigo (197), Sturgeon Bay (209) and Seymour (Inc.) Next week Saturday the Hatchets make their annual visit to the Tribute Golf Course on the north side of Wausau for the prestigious Smiley Invitational, one of the largest Cross-Country invitationals in the Midwest. The meet gets started with the boys JV race at 8:30 am.
+ Read More
Hatchet Girls Swimming Team Defeats Colby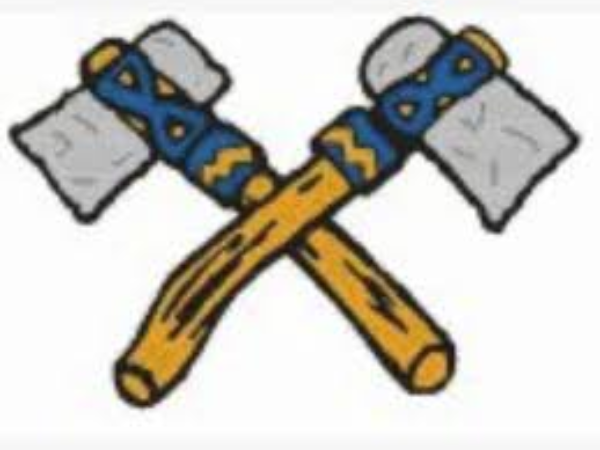 Published on 09/13/2019 under Sports The Tomahawk Hatchet Girls Swimming Team improved to 2-0 in the Great Northern Conference with an 89-81 win over Colby at the Tomahawk Swimming Pool on Thursday night. Molly Mott won the 200 IM and 100 Breaststroke and Megan Miles won the 100 butterfly and 100 backstroke. Tomahawk also had first place finishes in the 200 free and 400 free relays. Tomahawk will be back in the pool on Saturday at the Ashwaubenon Tournament, with action beginning at 10:00 am.
+ Read More
Hatchet Cross Country Teams Ranked Highly in Coaches Poll
Published on 09/12/2019 under Sports The Wisconsin Cross Country Coaches Association has released their Week Two rankings, and the Hatchet Girls and Boys are both ranked this week. The lady Hatchets are ranked fifth in Division Two, up five spots from last week. The Hatchet boys are ranked sixteenth this week in Division Two. Other teams garnering rankings included in D2 Girls: Medford - 4th and Lakeland - 8th. On the boys side, Medford is ranked 12th and Lakeland 15th. The Hatchet Cross Country Teams will compete in the Fall Creek Cricket Invite on Saturday.
+ Read More
Jeff in the Morning and Zach with the News
5:00 until 10:00AM

Phil at Mid-Days on Monday & Tuesday
Tim at Mid-days on Wednesday - Friday

Michael Late Afternoons and Evenings

Morning Forum 9:35AM Monday - Friday